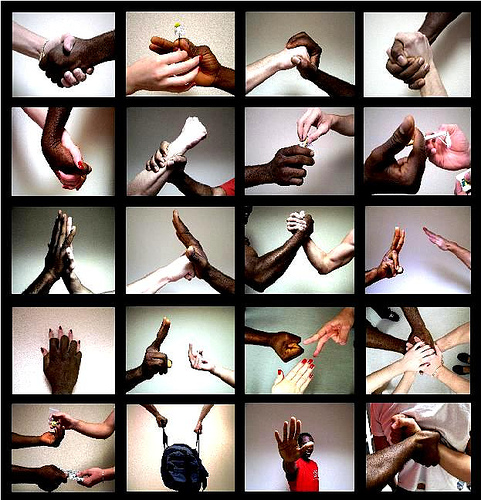 Hands
by
Susan
We are lovely shades of raisins and hazelnut
and coffee-milk brown. We belong
to different decades but we share the same span-
same hands and the same fingers connect us.
Sometimes we clench our fists and boil inside.
Other times flushed palms reach out,
enfolding us one to the other.
~*~
last week i asked you to send me your poems so that we can share them for
National Poetry Month
. Susan, of the blog
Black-Eyed Susan
, was kind enough to share some of her words with me. the poem, "Hands" was inspired by her daughter who just celebrated her birthday.
if you'd like to participate, please email me your poem(s) with a link back to your site (or short bio if you don't have a blog). peace & enjoy.